The development of parenteral (intravenous) nutrition in 1968, an innovative therapy to nourish individuals during illness and starvation, provided an option to healthcare clinicians concerned with their patients' nutritional status. This newly developed therapy gave birth to an organization, the American Society for Parenteral and Enteral Nutritio...
Silver Spring
March 21, 2019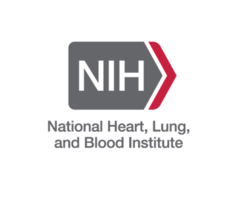 The National Heart, Lung, and Blood Institute (NHLBI) provides global leadership for a research, training, and education program to promote the prevention and treatment of heart, lung, and blood disorders and enhance the health of all individuals so that they can live longer and more fulfilling lives.
The National Black Nurses Association's mission is to "represent and provide a forum for Black Nurses to advocate and implement strategies to ensure access to the highest quality of healthcare for persons of color"
Silver Spring
March 21, 2019
NASN Position To optimize student health, safety and learning, it is the position of the National Association of School Nurses that a professional registered school nurse be present in every school all day, every day.
Silver Spring
March 21, 2019
Since 1920, the American College Health Association (ACHA) has served as the voice for student health and wellness. Through advocacy, research and education, ACHA stands at the forefront of issues that impact the health and wellness of our college students. ACHA represents over 1,100 institutions of higher education, representing the collective hea...
Silver Spring
March 18, 2019
The American College of Nurse-Midwives (ACNM) is the professional association that represents certified nurse-midwives (CNMs) and certified midwives (CMs) in the United States. With roots dating to 1929, ACNM sets the standard for excellence in midwifery education and practice in the United States and strengthens the capacity of midwives in develop...
Silver Spring
March 12, 2019
We are in a new dawn regarding environmental health in the US and, in fact, globally. The public awareness and interest in all things "green" is creating a demand for nurses to understand the relationship between human health and the environments in which we live, learn, work, and play. We have moved beyond questioning the science of whether we are...
Mt Rainier
March 12, 2019